The Palapa Society of Todos Santos, A.C. is run by an all-volunteer Board of Directors.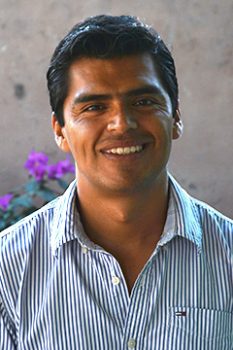 President: Erick Ochoa, is a native of Mexico City. He moved to Queretaro for several years before joining his family in Todos Santos in 1999. "I was fortunate enough to be in the right place at the right time," says Erick. "Right after I moved here, I met Michael and Pat Cope, owners of the Galeria de Todos Santos. I've been with their gallery since the end of 1999."
Since then many things have changed in Erick Ochoa's life. He discovered a previously unknown talent for painting. Under Michael's mentorship, his talent blossomed. In 2001, Erick met Adriana Romero, they were married in 2007, and now they share their lives with their son Joaquin who was born in 2010.
"In 2007 I was approached by the Palapa Society to do a children's art program. It was then that we started an outdoor mural program for children of all ages. Support from the community was contagious."
It wasn't long before Erick became an active board member and an active participant in communication between The Palapa Society and the community. He became Director of the BECA Scholarship Program. "Having a child has certainly changed the way I look at other children in our pueblo. It has opened doors not only to teaching children, but has afforded me a better understanding of their parents and how much our families struggle to give their children a better education and way of life. I can see the rewards from the Palapa Society first hand, because my son is in some of the programs."
---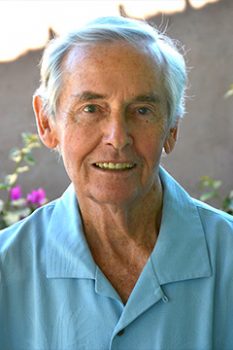 Treasurer: Hal Butler, and his wife Vickie visited Todos Santos in 2001, bought property in 2007 and built their vacation home in 2008. Before retiring in 1996, Hal enjoyed 39 years as a public school educator in California and Nevada. During his time as the principal of three award-winning high schools, Hal was involved in numerous community, state and national organizations. He served as the President of two Rotary Clubs and was the chairperson or member of more than 20 Northwest Associations of Schools and Colleges accrediting committees, including one in Cairo, Egypt. A lover of "anything outdoors," and a life-long proponent of "a quality education for all," Hal believes in The Palapa Society's mission and the profound benefits that the Palapa Learning Center will have on the future of Todos Santos.
---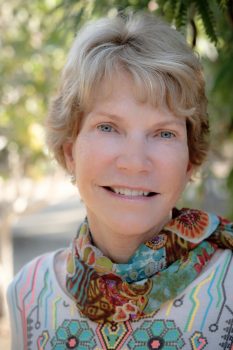 Board Member: Cindy Higgins, and her husband, David, split their time between Evergreen, Colorado and Todos Santos.  They built a home in Todos Santos in 2006 next door to their daughter, Marimar, and their two grandchildren, Santi and Kalea.
Over the last 50 years Cindy has raised three daughters, has been an elementary school teacher and has been involved in many volunteer organizations.  Access to quality education has always been a priority for her.  As she gained an understanding of the schools in Todos Santos she came to the conclusion that the town would benefit from a private school alternative.  The concept of the school would be to provide a rigorous curriculum with a pathway to a university education.
In 2014 she and David approached the Palapa Society Board with a proposal to partner with the Palapa Society to build the Palapa Learning Center. In addition to giving a home to the Palapa's library and Puente programs, the Palapa Learning Center included a private middle and high school.  Cindy is thrilled that the school opened its doors in 2017. She is passionate about the school and is very involved in contributing to its success.
---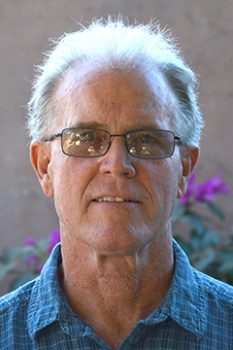 Board Member: Bill Nation, has been a homeowner and half time resident in Todos Santos since 2011, when he and his wife finalized the purchase of their home here. They spend the other half of the year traveling the world and at their other residence in Northern California. Bill is a family physician, nearing retirement, but finding it difficult to give up the career that has been so fulfilling. He first became involved with the Palapa Society as a volunteer at many events. He has found that participation as a board member offers many of the same personal rewards as his career in medicine, because the Palapa Society offers life-changing programs for so many people in this remarkable community.
---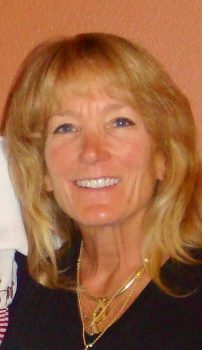 Board Member: Pam Bumann, and her husband Paul first fell in love with Todos Santos in 1997, bought property in 1998 and later built a home on that property in 2005. Over the past 10+ years, they have been enjoying dividing their time between Todos Santos, Southern California and traveling throughout the U.S. in their RV. Prior to retiring in 2007 from her position as Sr. Vice President of Technology Commercialization and Mergers & Acquisitions in a large Corporation, Pam enjoyed a 25+ year career in Corporate Finance. Pam is trilingual (English, Spanish & German) and her experience includes Technology Commercialization, Mergers & Acquisition and Strategic Planning and Financial Reporting. Over the years, Pam has been involved in various charitable volunteer organizations and most notably served on the Board of the Junior League of San Diego for many years between 1994-2006. Pam joined the Board of The Palapa Society in 2015 in order to be able to contribute to the community of Todos Santos by supporting The Palapa Society's programs that expand the horizons of the families and youth of Todos Santos.
---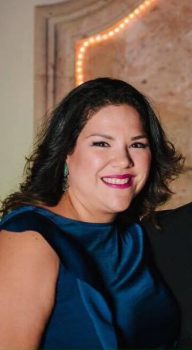 Board Member: Gaby Trujillo Coronado, I lived in La Paz for 20 years until I went to study at the University of Monterrey, Mexico. There, I met my now husband Alejandro Flores. After finishing my studies, we returned to La Paz in 2004, to work in the construction industry. Eventually we opened our own business, AF Design & Construction. Our business brought us to Todos Santos, where we constructed The Palapa Learning Center in 2016. That is how I know this group of people who work and share their talents with my community. For me it is a unique opportunity to give back a bit of what Todos Santos has given me.
---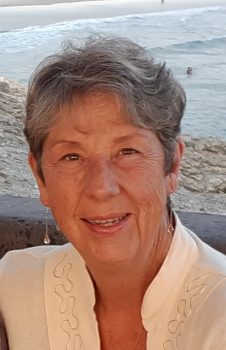 Board Member: Sharon Morris, and her husband, Harry, came to Todos Santos from Albuquerque, New Mexico in 1996 and purchased property on the 'otro lado" where they planned to retire.  Their simple dream of retirement evolved into Serendipity, a bed and breakfast which continues to welcome guests and provide a tranquil "oasis" on the ocean.  Sharon enjoyed careers in a number of areas including music, theater, special education, educational administration and psychology.  In all of these endeavors, her focus was on children and families which was a perfect fit with the mission of the Palapa Society. She joined the Palapa Board in 2005 and has served in both active and advisory roles.  "I strongly believe that children and families are the core of any community and that education is the most important tool we can provide. Through the years the Palapa Society has continued to develop educational opportunities for the Todos Santos community and I am grateful to be a part of this exciting journey."
---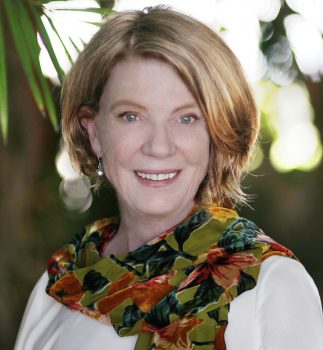 Education Advisory Chair: Ardice Farrow was a frequent visitor over the years and moved full time to Todos Santos in 2016. Prior to that, Ardice worked for almost 3 years for a major non-profit in Cambodia developing leadership programs for disenfranchised teens. Before going to Cambodia, she had a long career as a executive producer and creative director developing educational games and experiences for young people for companies such as Apple, LucasArts, McGraw-Hill, Stanford University and The Smithsonian. Upon moving to Todos Santos, her passion for working with young people and helping them develop their leadership and entrepreneurial talents led her to partner with Jayna Schweitzer, The Palapa Executive Program Director, to create The Palapa School Leadership Club. Ardice is inspired by the mission and the hard work of The Palapa Society and the community to educate and empower young people. "It is a privilege to work with such a dedicated group of individuals and with so many amazing students who are truly becoming the leaders of tomorrow."
---
Council Members
Sharon Morris
Surveillance Committee
Felipe Rodriguez Lara
This page may also be available in:

Español (Spanish)