The Palapa Society believes in the absolute necessity of a good education and ensuring every student who yearns for one has the chance to acquire it.

Where Does the Money Go?
• Over 80 academic scholarships for our new Palapa School.
• English instruction programs for over 170 children and 50 adults.
• Keep up with SEP certification requirements annually until our school is completed.
• Text books, science lab materials and computers.
• Over 60 scholarships for students that attend public schools and universities.
• Teacher, administrative salaries and maintenance costs for our Palapa Learning Center.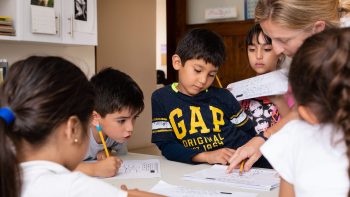 How can you donate?
An on-line US tax deductible contribution can be made through the International Community Foundation. Scroll down to the bottom of the page to donate to ICF direct through our website.
You may also send a check to ICF, please make it payable to The Palapa Society of Todos Santos, A.C. Then mail to: International Community Foundation, 2505 N Ave, National City, CA 91950. We request you also scan a copy of your check and email it to info@palapasociety.org.  
A direct deposit or wire transfer to The Palapa Society of Todos Santos, A.C. account (please note, for "Palapa Society of Todos Santos Fund") to: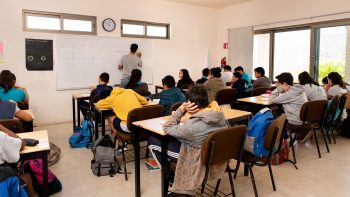 BBVA Bancomer
Blvd. Benito Juárez, esq. Zaragoza s/n, Todos Santos, B.C.S., MX
Account No.: 0171817345
Routing # (CLABE): 12040001718173454
Swift Number: BCMRMXMMPYM
Branch Number: 5226 Todos Santos
PayPal (Not valid for tax deductions)
You can PayPal us at tickets@palapasociety.org.
Please note we cannot provide a US Tax Deduction if you donate using this method.
---
Or you can complete the secure form below to make a donation. This form is still processed through the International Community Foundation (ICF).
This page may also be available in:

Español (Spanish)