Paola P.
During the summer of 2019, Paola P. participated in a study trip to Cairo, Egypt after winning an AFS (American Field Services) scholarship. She was the only 9th grade student accepted that year. The scholarship application was a result of a history class project. Later, when entering 10th grade and motivated by teacher Ana Castillo, she applied to a Teach for All program called SLAC (Student Leader Advisory Council) for 2020. In February, Wendy Kopp, CEO and Founder of Teach for All, notified Paolo of her acceptance. Among student applicants from 135 countries this year, Paola was the only one selected from Mexico. Her participation in this council is active until March 2021 and made up of just eight students.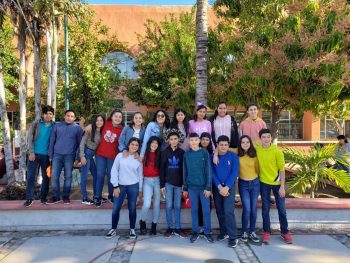 Francisco C., Jennyfer L. & Aliya F.
As part of the collaboration agreement between The Palapa Society and Enseña por México, 10th grade students Francisco C., Jennyfer L. and Aliya F. were given access to a vast network of competitions. All three students applied to participate in the Get Inspired leadership camp held in April 2020 and were chosen from more than 45 schools submitting applications. This camp brings together students who demonstrate leadership in their schools and communities. They continue developing those social leadership skills to positively influence their environment.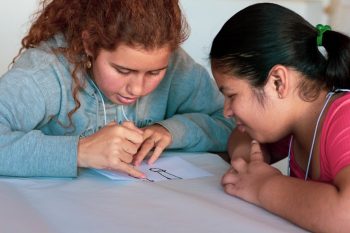 Big Brother/Big Sister Program
The Palapa Society and Padrino Children's Foundation launched a Big Sister/Big Brother style pilot program, Hermanos de Cariño. This program matches young children from the community with high school students from The Palapa School. The buddy system provides support and encouragement to the younger children as they explore art, cooking and outdoor activities together. Five Palapa students volunteered to serve as mentors and friends creating lasting friendships and giving the Palapa students the joy and satisfaction of making a difference.