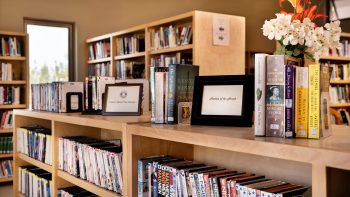 The Biblioteca Elena Poniatowska is the Todos Santos bilingual community library for adults. The library was started in 2004 by a group of part-time Todos Santos residents and avid readers donating a few boxes of books. Today the Library is in its new home at the Palapa Learning Center and has over 250 card members.
Library hours Oct – June:
Mon.— Sat. – 10:00am to 1:00pm
Library Hours Summer:
Mon, Wed, Fri & Sat – 10:00 am – 1:00 pm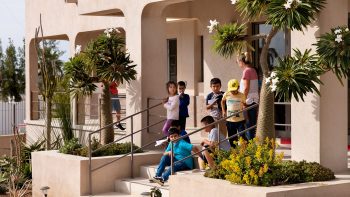 We welcome book donations (English and Spanish) during these hours.
A one-year library subscription is $250 pesos.
Gift certificates for a library subscription are available and are an intelligent gift idea!
The library boasts over 9,000 books, audio books, DVD's, videos and magazines. Our library collection continues to expand thanks to the constant supply of new donations from our growing residential community.
The Palapa Society is grateful to the friendly, dedicated, library staff volunteers for their efforts. They are responsible for creating a most hospitable environment for people to gather and engage in literary discussion and local conversation.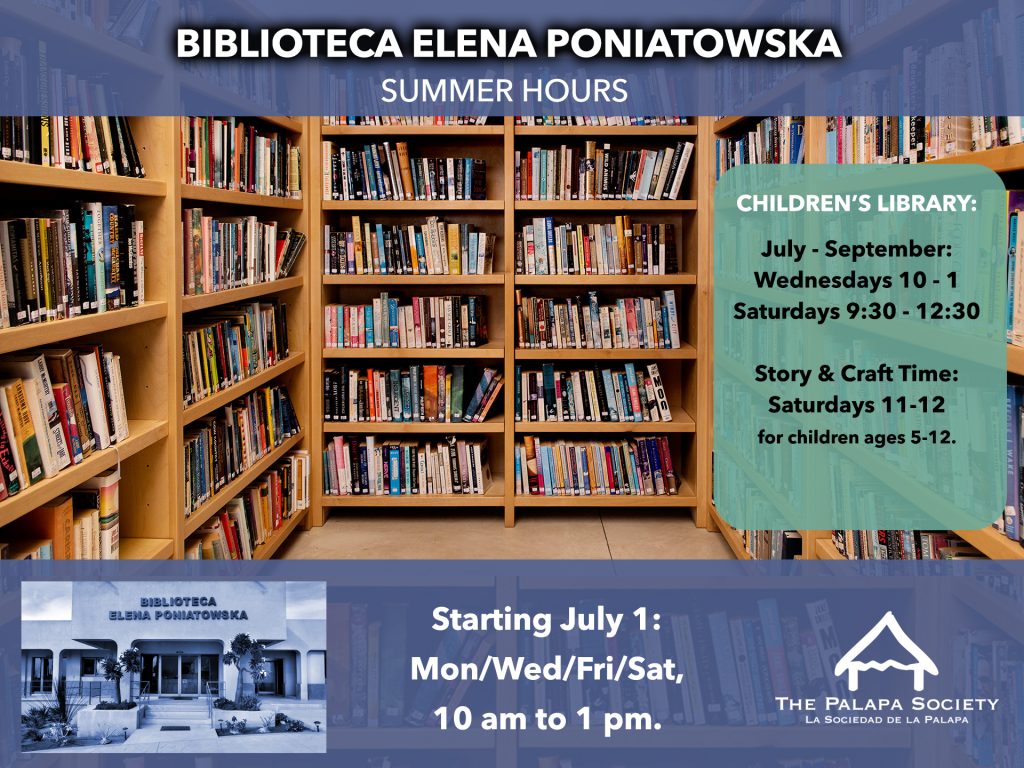 This page may also be available in:

Español (Spanish)