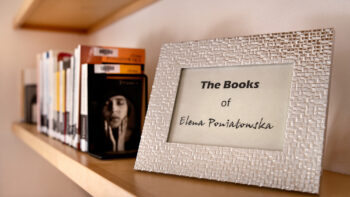 In November 2017, the largest bilingual library in the state of Baja California Sur was formally dedicated in honor of award-winning Mexican author, Elena Poniatowska. Known as the "Grande Dame" of Mexican literature, Poniatowska personally attended the opening of the library, which is staffed entirely by volunteers. The dedication of the Elena Poniatowska Library reflects our commitment to promoting literacy and education in Todos Santos. We are proud to offer this valuable resource to the community, and we remain grateful for the support of our volunteers and donors in making this project possible.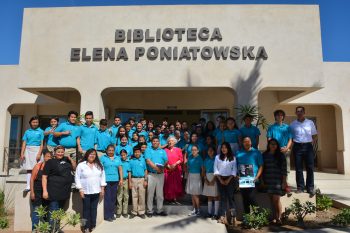 With over 9,000 books, magazines, and DVDs, the library is a valuable resource for the entire community. Membership is available for an annual fee of $250 pesos, allowing patrons to access the extensive collection of materials.
We warmly welcome book donations in both English and Spanish during our regular hours. Our dedicated library staff volunteers have created a welcoming environment for the community to gather, engage in literary discussions, and exchange ideas.
We are grateful for the hard work and commitment of our volunteers in making the Elena Poniatowska Library a hub for cultural and intellectual exchange in Todos Santos. Thanks to their efforts, we are able to promote literacy and education in our community, fostering a love of reading and lifelong learning for all.
For up-to-date information please visit and "like" our facebook page.
---

In 2020, The Palapa Society joined Little Free Library, the world's largest book-sharing movement. As part of this initiative, we have installed three book-sharing boxes throughout Todos Santos, providing adults and children with free access to books in both English and Spanish.
These book-sharing boxes are located at La Esquina, Parque Los Piños, and Padrino Children's Foundation, and are available for members of the community to borrow, return, and replace books at no charge. Each box is stocked with a variety of used books, allowing readers to explore new genres and authors while promoting literacy and a love of reading.
We are proud to participate in the Little Free Library movement and to provide the community with additional opportunities to access books and engage in literary discussions.
This page may also be available in:

Español (Spanish)