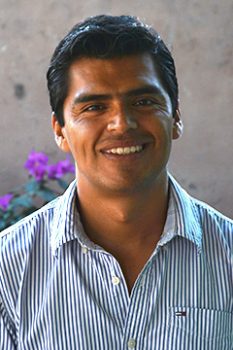 President
Board of Directors
Erick Ochoa is a dedicated community leader and artist from Todos Santos, Mexico. He has been involved with The Palapa Society since 2007, starting out as a volunteer teaching art to children. Since then, he has taken on multiple roles within the organization, including serving as the President of the Board of Directors and the Director of the Beca Scholarship Program.
As the Director of the Beca Scholarship Program, Erick is responsible for overseeing the program's operations, which provides scholarships to high school and university students in the Baja California Sur region. He is passionate about ensuring that all students have access to educational opportunities, regardless of their financial situation. Under his leadership, the Beca Scholarship Program has helped countless students pursue their dreams of higher education.
In addition to his work with The Palapa Society, Erick is also an accomplished artist. He creates beautiful works of art at the Galeria de Todos Santos, a local art gallery where he showcases his talent and creativity. His art reflects his deep connection to the natural world and his love for the people and culture of Mexico.
When he's not working or creating art, Erick enjoys spending time with his family. He is a devoted husband and father, and his family is the center of his life. Whether he's exploring the beautiful surroundings of Todos Santos or simply spending time at home with his loved ones, Erick is always grateful for the opportunity to give back to his community and to make a positive impact on the world around him.