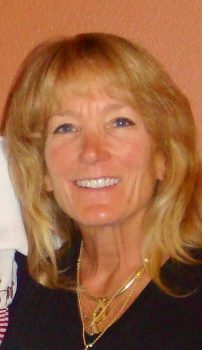 Board of Directors
Treasurer
Pam Bumann is a trilingual finance executive and philanthropist who currently serves as a member of the Board of Directors and Treasurer for The Palapa Society, a non-profit organization based in Todos Santos, Mexico. Pam and her husband, Paul, fell in love with Todos Santos in 1997 and bought property there the following year. They built a home on their property in 2005 and have been dividing their time between Todos Santos, Southern California, and traveling throughout the U.S. in their RV.
Prior to retiring in 2007, Pam enjoyed a 25+ year career in Corporate Finance, where she served as Sr. Vice President of Technology Commercialization and Mergers & Acquisitions in a large corporation. Her experience includes Technology Commercialization, Mergers & Acquisition, Strategic Planning, and Financial Reporting.
Throughout her career, Pam has been involved in various charitable volunteer organizations, including serving on the Board of the Junior League of San Diego for many years between 1994-2006. She joined The Palapa Society's Board of Directors in 2015 to contribute to the community of Todos Santos by supporting the organization's programs that expand the horizons of the families and youth of the area.