The Palapa Society, is a non-profit organization dedicated to providing high quality community programs to local students and residents in the Todos Santos area. Our mission is to foster educational opportunities that empower individuals and build stronger communities. We offer a variety of programs, including middle and high school education, community and children's libraries, English classes for children and adults, water safety instruction, art classes, and scholarships for public schools and universities. We are committed to improving the lives of those in our community through education, cultural enrichment, and hands-on learning experiences.
To contact a program, please see the Program Directors page for contact information.
---
Children's Programs
This program is for public school and university students and helps to provide funding for the youth of Todos Santos outside of The Palapa School. Enrollment is held at the start and ending of each school semester.
For more information please contact Erick Ochoa for more information.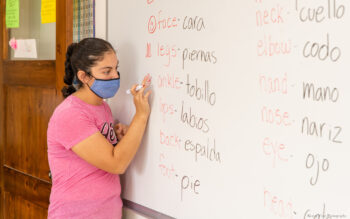 After-school English classes for children.
Ages: 5 – 17 years old
Registration: Last week of September (Annually)
Classes Held: First week of October –  end of June
Cost Per Month: $130 MXN
Summer Swim Safety and Summer Program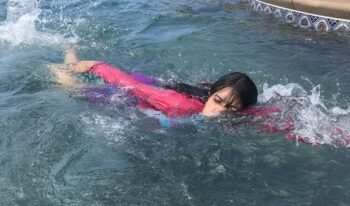 During their summer vacation students from the Bridge to English Program learn to swim and other important water safety rules.
Details for 2023 coming soon… Stay tuned!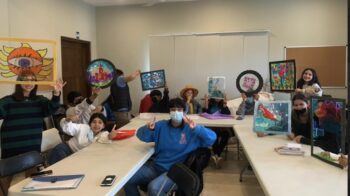 Classes are bi-monthly
Cost $150 MXN
Ages 11 – 16
15 students maximum
Contact: +52-331-019-8350 via What's App
---
Community Programs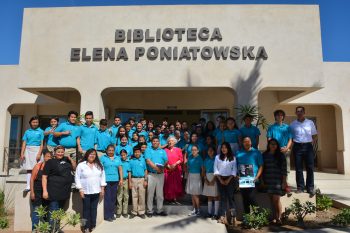 Biblioteca Elena Poniatowska is a bilingual library offering over 9,000 books, magazines, audio books, DVDs, and videos in a clean, hospitable environment in which to enjoy them.
Children's Library (Rincon de Cuentos) A large selection of children's literature, from picture and story books to emerging readers and chapter books. There are also children's movies on VHS and DVD's.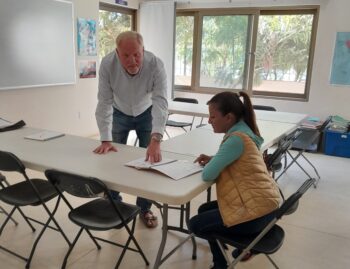 Adult English Program  Offers regularly scheduled morning and evening classes in English to the local community.