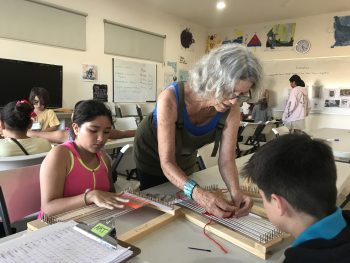 We offer a variety of activities for children and adults. Click on the title to get more information about any of these programs. To contact a program, please see the Program Directors page for contact information.
---
Children's Programs
• Bridge to English "Puente Hacia el Ingles", after-school English classes for community children held at The Palapa Center.
• Children's Art Program Saturday morning painting classes taught by Todos Santos artists for children from the Bridge-to-English Program
• Summer Water Safety During their summer vacation students from the Bridge to English Program learn to swim and other important water safety rules.
---
Community Programs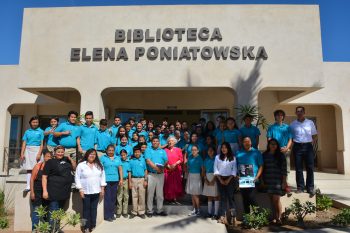 • Biblioteca Elena Poniatowska is located at The Palapa Learning Center, the community library  is a bilingual library offering over 9,000 books, magazines, audio books, DVDs, and videos in a clean, hospitable environment in which to enjoy them.
• Children's Library (Rincon de Cuentos) A large selection of children's literature, from picture and story books to emerging readers and chapter books. There are also children's movies on VHS and DVD's.
• Adult English Program  Offers regularly scheduled morning and evening classes in English to the local community.
This page may also be available in:

Español (Spanish)