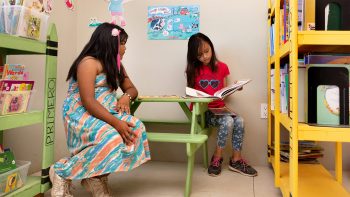 The Children's Library (Rincon de Cuentos) goal is to support and encourage the life-long educational, cultural, and recreational pursuit of learning and reading for both Spanish and English speaking youth.
While adhering to our library's overall mission, the Children's Library will aim to create an environment that promotes learning in children from birth on. Our materials and programming will aim to stimulate a love for learning and reading, while promoting early literacy, critical thinking, and information seeking.
Rincon de Cuentos offers a growing collection of  children's books in English and Spanish, movies, puzzles and games plus special activities designed just for kids. There are also many volunteer opportunities so please contact us for further information.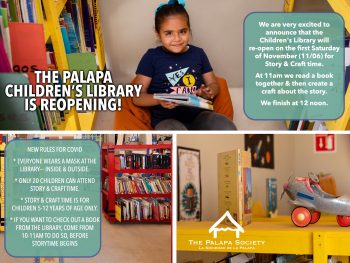 Bilingual Storytellers every Saturday Check Schedule
This page may also be available in:

Español (Spanish)