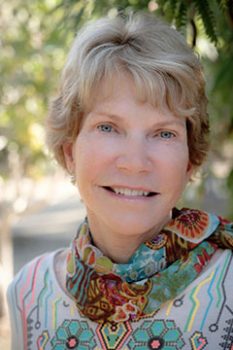 Board of Directors
Fund Development and Marketing Chair
The Palapa School Committee
Cindy Higgins is a dedicated educator and philanthropist who has devoted her life to improving access to quality education for children and families around the world. Born and raised in the United States, Cindy has spent much of her adult life traveling and living abroad, where she has gained valuable insight into the challenges faced by children and families in underserved communities.
Cindy's passion for education and her commitment to social justice have led her to become involved in a number of volunteer organizations over the years. She has been a devoted advocate for public education and has served as an elementary school teacher in the United States.
In recent years, Cindy has focused her attention on the town of Todos Santos in Baja California Sur, Mexico. She and her husband David split their time between Evergreen, Colorado and Todos Santos, where they built a home in 2006. Cindy was immediately struck by the lack of educational opportunities available to children in the town, and she became determined to do something about it.
After careful consideration, Cindy and David approached the board of The Palapa Society with a proposal to build The Palapa Learning Center. The center would not only provide a home for the Palapa's library and Puente programs, but would also include a private middle and high school, offering a rigorous curriculum with a pathway to university education.
Thanks to Cindy's tireless efforts, the Palapa Learning Center opened its doors in 2017. Cindy continues to be passionately involved in the school and is dedicated to its ongoing success. Cindy plays a crucial role in The Palapa Society's fundraising campaigns. Her commitment to education and her belief in the transformative power of learning are an inspiration to all who know her.