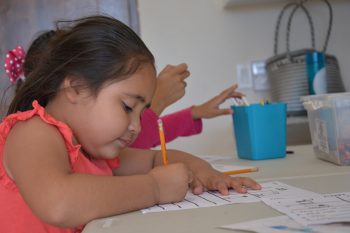 This after-school program runs from late October through June. The primary focus is to help students acquire and refine English skills beginning at an early age through their high school years. Volunteers work with over 100 students annually. Learning a new language is an important skill but can be a challenge. The Palapa Society's Puente Program helps them meet the learning curve by utilizing small class sizes and a systematic, activity-based curriculum. Additional one-on-one help and guidance ensures no child is left behind. The mission of this program is to guide children in their quest to speak, read, write, and comprehend English.
This program is currently on hold due to COVID-19.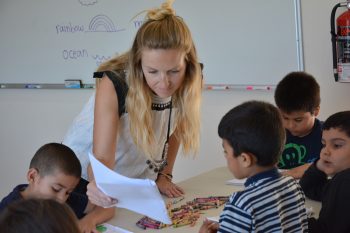 Ages: 5 – 17 years old
Registration: September (Annually)
Classes Held: October – June
Cost Per Quarter: $500 MXN or $25 USD
Fees cover: Class materials
Check Program Schedules for days and times.
This page may also be available in:

Español (Spanish)