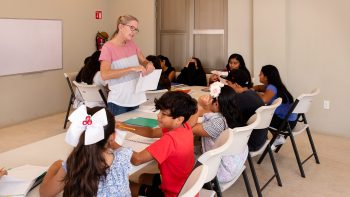 The development of Baja California Sur and the subsequent demand for bilingual employment created a need for an affordable venue for the young citizens of our town to learn English. With the help of "language mentors," comprised of volunteers from our foreign resident community, the Bridge to English (Puente) program was developed whereby children learn English from English speakers. A structured syllabus for instruction along with songs, games and art to broaden language use has resulted in a fun and creative atmosphere of cross-cultural language learning. The after-school classes are held Monday through Thursday at The Palapa Learning Center in Todos Santos.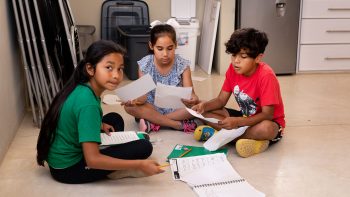 A nominal book and materials fee is charged. Scholarships are available. No child wanting to learn is turned away!
This program welcomes visitor volunteers. It is a wonderful opportunity to enrich your travel experience by meeting the children and residents from the Todos Santos community, make new friends, and "do some good."
Check Program Schedules for days and times.
This page may also be available in:

Español (Spanish)