Public School Scholarships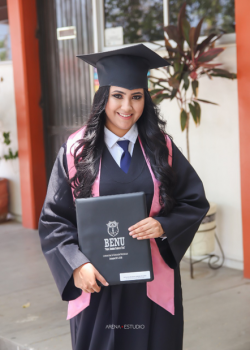 The Beca scholarship program provides financial assistance for tuitions to local public schools and universities. This vital help to our local community ensures all students have access to education. The program originated in 2003 with just three scholarships and has grown to 167 annual recipients. While the Palapa School has joined the scholarship recipient program, The Palapa Society continues to give scholarships to students attending other public schools in the area.
Why Scholarships? In Mexico, students must pay for a portion of their schooling. The Palapa Society's Beca Scholarship Program covers necessities such as tuition, books, uniforms, and supplies. To qualify, candidates must demonstrate merit and have a financial need. Becarios perform several community service activities and participate in fundraising events. Over 90 scholarships (and over 550 since 2003) are awarded annually to Todos Santos middle school, high school and university students.
To Give: To help assist our financial need to provide scholarships to public schools and Universities, please make a pledge of $300 USD per year (Jr. High/High School) or $500 per year for University (includes testing and licensing fees).
---

The Palapa School Scholarships
The Palapa School also has a scholarship program. Each student that attends our school is provided a scholarship of at least 50% for their annual tuition. Students that need further financial assistance are able to receive that help by applying for it via our Director. They then have a Social Worker who visits their home to asses the need. Many of our students receive up to 75% of their annual tuition needs in order to help them to overcome their financial needs.
Cost for Annual Tuition – $4,800 USD + materials per student
To Give: To help assist a Palapa student with their tuition please make a pledge of $2,400 – $4,000 USD per year. You can make an annual gift or even become a monthly donor.
This page may also be available in:

Español (Spanish)