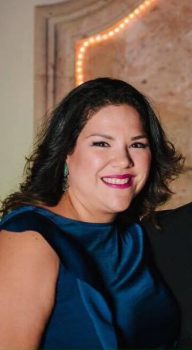 Board of Directors
Gaby Trujillo Coronado is a member of The Palapa Society Board of Directors. She was born and raised in La Paz, Mexico where she lived for 20 years before leaving to study at the University of Monterrey. There, she met her future husband Alejandro Flores. After finishing her studies, Gaby and Alejandro returned to La Paz in 2004 to work in the construction industry. Eventually, they established their own business, AF Design & Construction, which brought them to Todos Santos.
In 2016, Gaby and Alejandro constructed The Palapa Learning Center, which introduced Gaby to the work of The Palapa Society. She was impressed with the organization and the impact it was making on the community of Todos Santos. Gaby saw an opportunity to give back to the community that had given her so much, and she joined the Board of Directors of The Palapa Society.
As a member of the board, Gaby brings her experience in the construction industry and her passion for giving back to the community. She is dedicated to supporting The Palapa Society's programs that provide educational opportunities to the youth of Todos Santos.