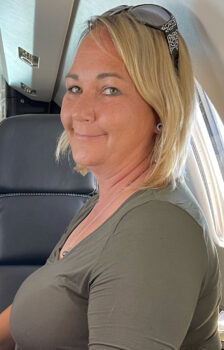 Director of Fund Development and Marketing
Email: jamie@palapasociety.org
Jamie Sechrist is the Director of Fund Development and Marketing at The Palapa Society of Todos Santos, A.C., a non-profit organization dedicated to promoting educational opportunities in the Baja California Sur region of Mexico. With a passion for education and a strong commitment to giving back to the community, Jamie has dedicated her career to helping others.
As Director of Fund Development and Marketing, Jamie is responsible for all aspects of fundraising and marketing at The Palapa Society. She works tirelessly to secure funding for the organization's various educational programs and initiatives, including scholarships, teacher training, and literacy programs. Jamie also oversees the organization's marketing efforts, working to increase awareness and support for the organization's mission and goals.
Jamie's dedication to education and community service is evident in all that she does. In addition to her work at The Palapa Society, she has also been involved with a number of other non-profit organizations throughout her career.
Prior to her work in the non-profit sector, Jamie worked in accounting and public for several large corporations. She holds a Bachelor's degree in Marketing.