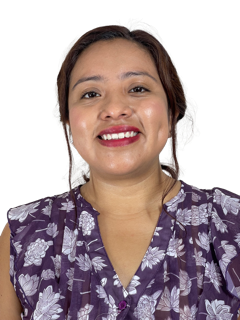 Citlali Estefania Balbuena Soriano
Escuela de la Palapa
Teacher
Email: citlalli@escueladelapalapa.org
Citlalli Estefanía Balbuena Soriano is a passionate educator and Co-Director of Palapa School, an educational organization based in Mexico. She obtained her bachelor's degree in Educational Processes from the Benemérita Universidad Autónoma de Puebla, where she excelled in her studies and graduated with honors Cum Laude.
Throughout her career, Citlalli has been deeply committed to teacher professionalization and has worked tirelessly to design and provide training for educators from different states in the country. She has conducted research on good mentoring practices, and her thesis work in this area earned her a Cum Laude honor mention from her university. Her research has also been published in scientific journals such as Dialnet.
Citlalli's professional work has led her to participate in national and international conferences in countries such as Spain and Cuba. In 2016, she carried out an academic exchange at the University of Castilla La Mancha in Spain, which provided her with new ideas and perspectives on education.
Currently, Citlalli teaches subjects in the area of Social Sciences and is studying to obtain a master's degree in Leadership and Education at Teach for Mexico.
Outside of her work, Citlalli enjoys spending time with her family and exploring the beautiful natural environments of Mexico. She is a passionate advocate for education and believes that it has the power to transform lives and communities for the better.