Main Content
Empowering Tomorrow's Leaders Today
Are you concerned about the quality of education available to children in public schools? Do you believe that every child deserves the opportunity to receive an education that prepares them for a lifetime of success? If so, we invite you to support The Palapa School in Baja California Sur.
At The Palapa Society, we believe that education is about more than just getting good grades. We empower young people to dream and aspire to great things. We give them the tools, training, confidence, and support they need to become leaders, changemakers, aspiring entrepreneurs, artistic visionaries, and innovative thinkers.
Our unique model of education combines traditional academics with innovative teaching methodologies that prepare students… Read more…
The Latest from The Palapa Society
Student Blog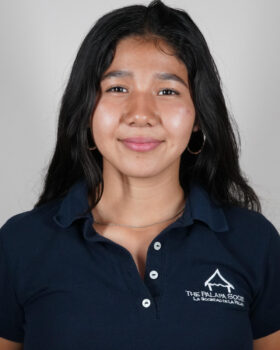 By Dulce G, My name is Dulce G, and I am currently in my fourth semester. In a year's time, I will be living my last days of high school with these people who, for better or worse, have been with me throughout this educational journey called school. Personally, I believe that a … [Read More/ Mas...] about Student Blog: My Dear Eleventh Grade Class
.

The Palapa Society of Todos Santos, A.C. exists to make a positive difference in people's lives through inspirational quality education and timely support through community service and programs.
Vision
It is the vision of The Palapa Society of Todos Santos, A.C. to be a sustainable, accessible community focused organization in which quality educational programs empower choice filled lives and create positive transformational change.