Welcome to The Palapa Society!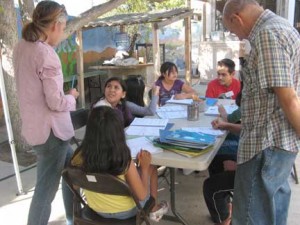 Our Mission
The Palapa Society of Todos Santos, A. C. , founded in 2003, is a multi-cultural, non-profit Mexican Civil Association. Our mission is the development and administration of scholarship, educational, medical and environmental programs for the benefit of local children and their families. This is accomplished by working in concert with various community entities and through the efforts of our dedicated volunteers.
We consider children to be the most precious resource of all and are working to improve the quality of their lives. We believe the secret to the future of this pueblo, and the promise for a better world for all, resides in the education and welfare of our children.