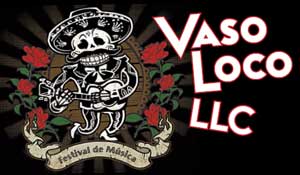 The Hotel California and Vaso Loco, LLC, a company founded by guitarist Peter Buck, present the fourth annual Todos Santos Music Festival, a two-week music event benefiting The Palapa Society, A.C. and other local charities. The festival, held in Todos Santos at the legendary Hotel California and in the historic Town Plaza, will take place on January 15-17 & 21-24, 2015. Tickets are now available online here.
The lineup, curated by Peter Buck, features artists spanning the rock, alt-country, and Latin genres. The festival's first weekend will feature alt-country pioneers Old 97's and The Jayhawks as well as 2014 Grammy Award-winning Latin quartet La Santa Cecilia. The second weekend will present performances by singer-songwriter and former Bright Eyes frontman Conor Oberst joined by indie Californian folk-rock band Dawes, famed indie-folk artist M. Ward, revered southern alternative country rockers Drive By Truckers, and Mexico's critically acclaimed genre-bending ensemble Nortec Collective.
The popular local music showcase, which premiered last year as part of the festival, will return on Wednesday, January 21, 2015. The showcase will feature emerging artists from the Southern Baja community.
The 2015 festival will also welcome back special guest performers including: Peter Buck's solo project, Grammy-nominated singer-songwriter Joseph Arthur, acclaimed musician and songwriter Chuck Prophet, former Dream Syndicate bandleader Steve Wynn, and vocalist-guitarist Kevn Kinney of Drivin' N Cryin'.
The proceeds from this year's festival will again benefit The Palapa Society of Todos Santos, A.C., who will distribute a portion of the proceeds to other Todos Santos Charities. More information