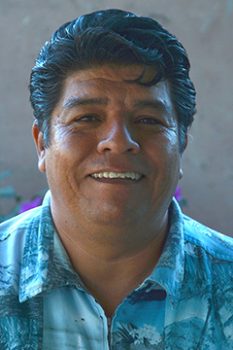 Palapa Learning Center Director
Email: jdgonza45@gmail.com
Guaymas, Son. (1969). Journalist, teacher, editor, director of youth theater. Author of several books, one of them published in Peru. His stories appear in various regional and national anthologies. At FIL Cajeme (2014) he commented, together with Elena Poniatowska, on the book "The universe or nothing". He has participated in national and international meetings of writers, among them "Under the siege of signs", "Abba word" and "Moons of October". He is currently Editor-in-Chief of Caracol Ediciones, coordinates the literary workshops "Vino con Elena" and "Isla de letras", and is director of the Palapa School (Secondary and Preparatory) in Todos Santos, B.C.S. He is a fan of reading and books. He likes detective series and one of his favorite characters is Santo the Silver Masked and Sherlock Holmes.
This page may also be available in:

Español (Spanish)