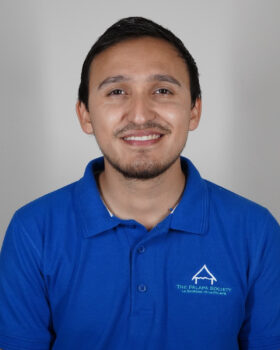 Escuela de la Palapa
Co-Director: Jesus Armando Vazquez García
Email: codireccion@escueladelapalapa.org
Jesus Armando Vazquez García is a Co-Director at Escuela de la Palapa, an educational organization that seeks to provide high-quality education to students in Mexico. Armando has always been passionate about science and education, and he pursued a degree in food chemical engineering from the National Technology of Mexico campus Ciudad Constitución, B.C.S. and campus Tamazula de Gordiano, Jalisco.
After working as a scientific researcher for the Conacyt "Dolphin" program, Armando realized that he had a strong desire to teach and share his knowledge with others. He decided to embark on a career in education and completed his pedagogy degree at the Superior Normal School of the State of Baja California Sur in 2012. Armando firmly believes that art is an integral part of education and often uses his talents as a multi-instrumentalist and musical composer to enrich the educational experience for his students.
Currently, Armando is pursuing a Master's degree in Education Sciences from the Escuela Normal Superior del Estado de Baja California Sur. He is dedicated to providing students with the tools and resources they need to succeed, and he brings his passion for teaching and scientific knowledge to his role as Co-Director at Escuela de la Palapa.
Outside of his work in education, Armando enjoys spending time with his family and exploring the beautiful landscapes of Mexico. He is proud of his heritage and is deeply committed to promoting education and cultural awareness in his community.