All ticket proceeds will be donated to benefit The Palapa Society of Todos Santos, A.C.
Please see our Ticket Purchase Policy before you buy.
There are no items in your shopping cart, please add some.
We use 2CheckOut.com (2CO) for SECURE processessing of your credit card payment. Once you are in the 2CO system, you may use a Credit Card or Paypal for payment.
Important: to ensure your transaction completes properly, after you "Submit Payment" to the 2CO system, please click on the link to Return to the Palapa Society website.
Click the "Continue" button above to be forwarded to 2CO for secure payment processing.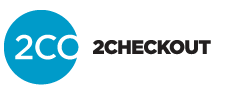 Your privacy is important to us. You can view our privacy policy here.
If you have any problems purchasing tickets please send an email to: tickets@palapasociety.org