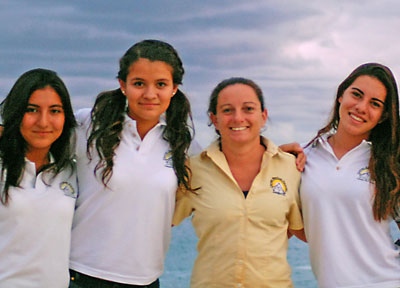 Eco Kids Program is an environmental education program based on ecology principals. Ecology is the study of interactions between plants and animals. Through interactive, hands-on activities and field trips, Eco Kids learn to respect the environment by understanding the benefit to their lives. This program illustrates our connection with the environment using real life examples so kids can relate on multiple levels at school, home, and in their every day lives. The Eco Kids Program aims to create environmental stewards for the next generation.
With the coordination of Stephanie Rousso, founder and lead wildlife biologist of ProFauna Baja, our current projects include collaboration on a Hummingbird Study Project with ProFaunaBaja hosting workshops for local students and teachers on the importance of hummingbirds as pollinators for agriculture. Agriculture is an important economic sector in Todos Santos and surrounding areas. Conservation of coastal habitat for hummingbird foraging and nesting will also be emphasized. Following the hummingbird study, ProFaunaBaja and Todos Santos Eco Adventures will host the FIRST Hummingbird Conservation Festival in April 2014. The results of the study and the art and poetry from the Palapa Society students will be on display at the festival.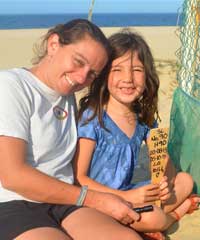 Marine turtles are in danger of extinction in México as they are all over the world. ProFaunaBaja is coordinating with ASUPMATOMA, a local marine turtle conservation organization to evaluate the spatial distribution of nesting Olive Ridleys (Lepidochyles olivacea) in an effort to expand the federally protected zone. The monitoring area is characterized by dune-backed beaches along the Pacific coast of the Cape Region of Baja California Sur. ProFaunaBaja began a project to collect baseline data of an undisturbed area to monitor the seasonal rate of change in coastal dunes and digitally record the location and density of marine turtle nests in relation to coastal dunes.
ProFaunaBaja conducts educational turtle camps with The Palapa Society that patrol for nests and females, help relocate nests to a protective corral, and release hatchlings on the beach. They patrol at night and release in the morning. As Eco Kids are transformed into honorary biologists, they will be an asset to our scientific research and conservation efforts.