The Palapa Society of Todos Santos, A.C. is run by an all-volunteer Board of Directors.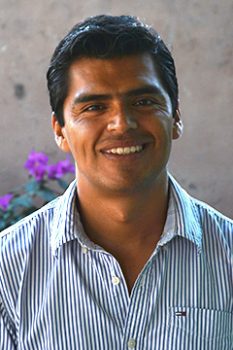 President: Erick Ochoa is a native of Mexico City. He moved to Queretaro for several years before joining his family in Todos Santos in 1999. "I was fortunate enough to be in the right place at the right time," says Erick. "Right after I moved here, I met Michael and Pat Cope, owners of the Galeria de Todos Santos. I've been with their gallery since the end of 1999."
Since then many things have changed in Erick Ochoa's life. He discovered a previously unknown talent for painting. Under Michael's mentorship, his talent blossomed. In 2001, Erick met Adriana Romero, they were married in 2007, and now they share their lives with their son Joaquin who was born in 2010.
"In 2007 I was approached by the Palapa Society to do a children's art program. It was then that we started an outdoor mural program for children of all ages. Support from the community was contagious."
It wasn't long before Erick became an active board member and an active participant in communication between The Palapa Society and the community. He became Director of the BECA Scholarship Program. "Having a child has certainly changed the way I look at other children in our pueblo. It has opened doors not only to teaching children, but has afforded me a better understanding of their parents and how much our families struggle to give their children a better education and way of life. I can see the rewards from the Palapa Society first hand, because my son is in some of the programs."
---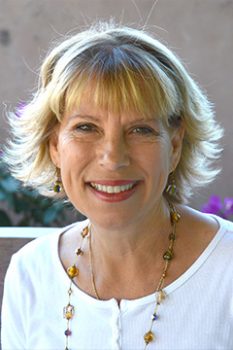 Vice President: Kathy Warnert began coming to Todos Santos in 2006 when she and her husband Tod purchased a home here. Now fully retired, Kathy lives in Todos Santos most of the year, spending a few summer months on the Washington coast. Kathy's background includes 10 years of teaching and 25 years in executive positions in educational publishing including Houghton Mifflin and National Geographic. Kathy's current passions include theater, fitness, and the Palapa Society. "The Palapa Society is an organization that truly changes kids' lives by offering them opportunities for a lifetime of choices. There is no better gift to give a child and his/her family."
---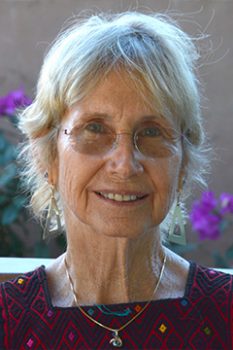 Secretary: Tori Sepulveda and her husband, Oscar Rosales, began visiting Todos Santos in 1998 and moved here permanently in 2005, making this community of dynamic, creative people their home. Tori hails from a travelling life as a Navy Junior, but spent her adult life in Ventura, California where she taught Middle School and Advanced Placement High School Art for 36 years. She continues her passion for art here in Todos Santos, through painting and mixed media, showing her work, teaching, and promoting art in the community through local shows. Her connection with the Palapa Society has been incredibly fulfilling because it provides the opportunity to give the gift of learning to local youth, improving their life choices.
---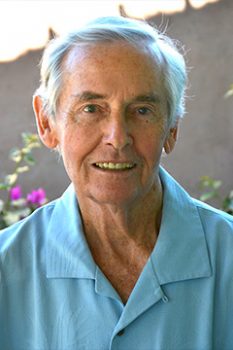 Treasurer: Hal Butler and his wife Vickie visited Todos Santos in 2001, bought property in 2007 and built their vacation home in 2008. Before retiring in 1996, Hal enjoyed 39 years as a public school educator in California and Nevada. During his time as the principal of three award-winning high schools, Hal was involved in numerous community, state and national organizations. He served as the President of two Rotary Clubs and was the chairperson or member of more than 20 Northwest Associations of Schools and Colleges accrediting committees, including one in Cairo, Egypt. A lover of "anything outdoors," and a life-long proponent of "a quality education for all," Hal believes in The Palapa Society's mission and the profound benefits that the Palapa Learning Center will have on the future of Todos Santos.
---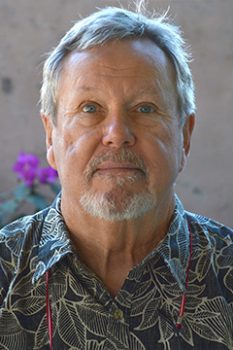 Board Member: Dennis Naigle and his wife, Nancy, bought a home in Todos Santos in 2009, intending for it to be a vacation home. Like many others, they were so charmed by the ambiance, lifestyle and abundance of good people in Todos Santos that the vacation home soon became their full-time residence. Prior to retirement, Dennis spent 35 years in the Information Technology field, primarily involved with application software development. Over the years, Dennis has been active in various charitable organizations in the US, such as Habitat for Humanity and Meals on Wheels, and was drawn to the Palapa Society by the important educational opportunities and positive influences that the Society is providing to the community of Todos Santos.
---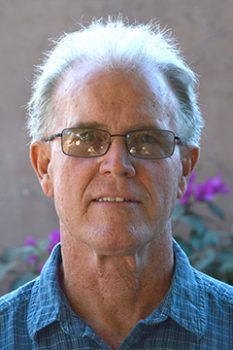 Board Member: Bill Nation has been a homeowner and half time resident in Todos Santos since 2011, when he and his wife finalized the purchase of their home here. They spend the other half of the year traveling the world and at their other residence in Northern California. Bill is a family physician, nearing retirement, but finding it difficult to give up the career that has been so fulfilling. He first became involved with the Palapa Society as a volunteer at many events. He has found that participation as a board member offers many of the same personal rewards as his career in medicine, because the Palapa Society offers life-changing programs for so many people in this remarkable community.
---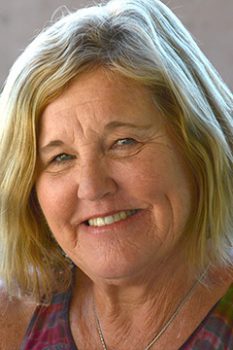 Board Member: Ann Hazard visited Todos Santos for the first time in 1997 when she was doing research for her first book, Cooking with Baja Magic. A native San Diegan, Ann is a lifelong Baja adventurer who began exploring this "Magnificent Peninsula" with her family when she was eight years old. She is passionate about all things Mexican and is the author of four books and numerous articles on Baja. Her books include Cartwheels in the Sand, Agave Sunsets and Cooking with Baja Magic Dos. After living in both the East Cape and La Paz for several years, she decided to plant her roots here in 2013. She has since made Todos Santos her permanent home. Ann is particularly committed to literacy and to igniting the passion for reading in the local community. The Palapa Society is a perfect fit for her.
---
Advisory Members
Tim Doyle
Sharon Morris
Vigilance Committee
Juanita Guluarte Agundez
Robert Hall
Felipe Rodriguez Lara